Private Dental Plan®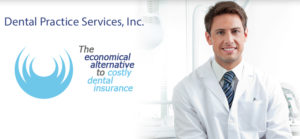 At Dental Practice Services, Inc. our goal is to help dental practice owners establish an in-office plan that drives revenue and increases patient satisfaction. We know what it is like to be a frustrated patient met with the complex challenges of navigating dental benefit plans. We also understand the business side of practice management that dentists have to balance in addition to providing quality oral health care. We love sharing the success stories of some of our satisfied clients that have implemented the Private Dental PlanTM and saw successful results.
Jenny Simcox – Kansas City, KS
One of the best things about the Premium Plus Plan is that it is "OUR" dental plan. When patients sign up for the Premium Plus Plan they are signing up with our office only. This keeps them in the practice, which is a win/win for both the patient and the dental office. The patients win because they are able to get affordable dental treatment and we win because we see our patients on a regular basis and know their oral health needs are taken care of. Treatment for our patients is decided by our patients and our doctors, not an insurance company.
Lisa Gonzales, DDS – Kansas City, KS
The PDP program works well for me because of the high monthly income and ease of the administration of it. My Plan works well for patients who are not eligible for insurance and helps sell our treatment plans. The program is financially beneficial to both the patient and our office.
Peggy Franko, Office Manager – Baltimore, MD
The patients really like it and we continue to sign 1-2 people a week who want something else besides insurance. The best part is our plan is so easy to work with, simple to administer, and profitable for the practice. Having DPS as a partner to help operate our plan is important for this office and we will continue to work with them.
Do you want to see more new patients? Are you looking to increase your bottom line? We have been helping practices nationwide obtain and keep new patients thanks to the Private Dental PlanTM.
To learn how you can get started with an in-office dental plan, contact us today.
Overland Park, KS 66283