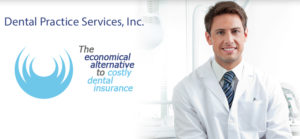 Have you been searching for a way to improve patient loyalty, boost profits, and increase your case acceptance rate? With the Private Dental Plan™, your practice will be better positioned to meet these goals. The Private Dental Plan™ is the economic alternative to costly dental insurance, and it has been helping doctors grow their practices. Here's what some of our clients had to say about it.
Kelly Fein, Practice Administrator
"Offering our own plan is one of the best decisions Garbis Dental Associates has made. I would recommend the Private Dental Plan™ program to any office because it is easy to administer, profitable and eliminates third party issues. No more waiting for pre-authorizations, attaching x-rays to claims or appealing claims. Patients receive the treatment they need without wait times or denials. Patients love this!"
James Schuette, DDS
"I have been using the Private Dental Plan™ in my office since it began in October 2002 and continue to use it as a significant portion of my practice. This is an excellent and profitable endeavor for dentists. Instead of adjusting off per insurance companies, the monthly income from the plan creates a nice cash flow for my office. We get paid faster and my fee schedule is used, not some insurance UCR. The best aspect I have noticed is how easily it works for the front office staff. Dental Practice Services staff is great to work with as they do what is best for the dental office."
Lisa Gonzales, DDS
"I wanted to let other doctors know how well the Private Dental Plan™ Program works for me. I do not take any dental plans and participate in only two insurance plans besides this. The PDP program works well for me because of the high monthly income and ease of the administration of it. My Plan works well for patients who are not eligible for insurance and helps sell our treatment plans. The Program is financially beneficial to both the patient and our office."
Our team makes the Private Dental Plan™ easy to administer. If you have been searching for a way to grow your practice, offering the Private Dental Plan™ may be just what your practice needs. We've worked with doctors across the country to help them increase their profits, boost case acceptance rates, and increase their new patient numbers.
Ready to get started? Contact our team today.