Private Dental Plans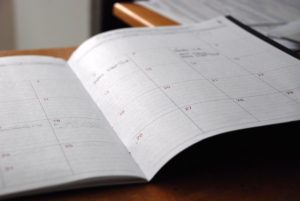 When dental insurance prices increased, and employers stopped offering dental coverage to their employees, there was a major need for a different type of dental plan. Insurance companies began asking for high premiums or rejecting claims altogether leaving many people with high expenses or no dental coverage at all. This is what inspired Dental Practice Services, Inc to offer our own private dental plan with the help of an alliance of dentists across the Kansas City metro area.
What is the American Dental Alliance?
The American Dental Alliance is a group of more than 120 dentists who provide affordable dental care without 3rd party intervention. This alliance strives to enhance the doctor/patient relationship through accessible dental coverage that benefits them both.
The Alliance was formed to provide dental plans with good discounts and fees that are reasonably priced in the marketplace. General dentists wanted to expand their advertising dollar by forming a cooperative that would measure the dentist's ability, not by an insurance industry's standard. This group strives to provide dental care for anyone in the Kansas City area with a focus on people who are self-employed, retired, or small business owners that need a better dental coverage option.
What is The Private Dental PlanTM?
The Private Dental PlanTM is a self-administrated dental service plan that benefits the dentist and the patient without going through an insurance company. This plan allows the doctor to administrate a treatment plan that is exclusive to their office. All costs are discussed directly between the doctor and patient with no hidden fees, prior to beginning treatment. This plan allows for:
No waiting periods
Flexible coverage
No limits to specialty dentistry
No deductibles
No claim forms
Our mission statement is to help dentists enhance their doctor/patient relationship by allowing patients to receive dental coverage without the hassle of dealing with an insurance company. We stick to this mission to provide affordable dental care to patients and allow doctors to receive a fair compensation for their work. If you are interested in implementing the Private Dental PlanTM into your office, or in joining the American Dental Alliance, contact our office today. 
Dental Practice Services, Inc
PO Box 24273
Overland Park, KS 66283