Private Dental Plans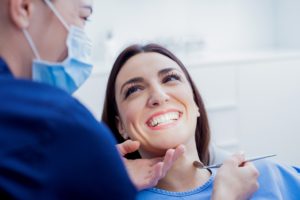 People enjoy having flexibility in their schedules. This is especially true when it comes time to make a visit to the dentist. However, when an insurance company takes that flexibility away, many people are left unsatisfied with their dental coverage plan. This is where implementing the Private Dental PlanTM into your office can help increase your patient numbers and keep them loyal.
About the Private Dental PlanTM
The purpose of the Private Dental PlanTM is to help patients receive immediate and personalized dental service through a self-administered program by the dentist. This program eliminates all third-party involvement and allows the dentist to keep the earnings that are usually paid to insurance companies.
The Private Dental PlanTM also gives patients the flexibility they want and need in their dental coverage. By providing your patients with affordable dental coverage, they receive more quality care for their money and prefer working with you rather than an insurance company.
The Four Parts to the Program
This in-house dental program is designed to increase treatment acceptance, improve patient retention, and increase your profits with an easy, self-administered plan. When you work with Dental Practice Services to implement your own Private Dental PlanTM, we will:
Set up a custom plan based on your services and desired plan layout and process an actuarial evaluation of membership fees.
Provide marketing material including customized brochures and applications with digital versions for online use.
Train your staff on how to administer your plan and provide ongoing situational support.
Perform a monthly plan report involving profits and membership activity.
Upon setting up your In-house dental plan, we are considered an "extension of the dental staff" and look for a long-term relationship with your dental office. If you would like more information on the Private Dental PlanTM solution or to learn more about our services, contact our office today at (913) 851-3039 or visit us online.
Dental Practice Services, Inc
PO Box 24273
Overland Park, KS 66283
Phone: (913) 851-3039