Dental Plans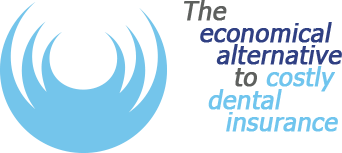 Did you know that you can bring an influx of new patients to your doorstep by offering them affordable care through an in-office plan? Easy to administer, transparent, and profitable, the Private Dental Plan™ can bring your practice to a new lever. Many dentists have already witnessed the benefits of the Private Dental Plan™ — see what they have to say.
Be Transparent with Patients
"The Private Dental Plan™ program is so easy to work with and it has had a tremendous positive impact on my practice. My patients prefer my plan because they know what they are getting and can get the dental care they want. I love the being part of the Alliance and enjoy working with Greg and the staff. I would highly recommend this to any office and don't know why any office wouldn't consider this."
Dr. Donna K. Gardner, DDS from Lenexa, KS
Simplify Your Procedures
"The best aspect I have noticed is how easily it works for the front office staff. My office manager has a lot less work with my PDP then any other insurance plans because there are no claim forms and the patient knows exactly what they owe."
Dr. Charles R. Kimes, DDS from Overland Park, KS
Reach Your New Patient Potential
"The patients really like it and we continue to sign 1-2 people a week who want something else besides insurance. The best part is our plan is so easy to work with, simple to administer, and profitable for the practice. Having DPS as a partner to help operate our Plan is important for this office and we will continue to work with them."
Peggy Franko, Office Manager from Baltimore, MD
Eliminate Third-Party Hassles
"No more waiting for pre-authorizations, attaching x-rays to claims or appealing claims. Patients receive the treatment they need without wait times or denials. Patients love this! Retirees and families with no dental insurance through an employer finally have an affordable option."
Kelly R. Fein, Practice Administrator from Columbia, MD
The Private Dental Plan™ can be the change your practice needs to push you forward as a business and as a leader in your community. By offering patients a direct channel to their financial expectations and their personalized treatment, you can increase loyalty and retention. Contact our team today to schedule a consultation.
PO Box 24273
Overland Park, KS 66283
Phone: (913) 851-3039